Need a marketing keynote speaker?
Get it straight from the horse's mouth.
Or the Baer's mouth. Your call.
Here's the deal. Today's consumers are savvy and cynical. They know exactly what you're doing (i.e., trying to get their business) and they're just not that into you. I'm here to tell you: if you sell less, they'll buy more.


Wait. What?


That's right. In today's marketplace, where consumers are digitally overloaded with everything from cat videos to car ads, it takes something different to catch their attention. It takes you and your brand being relevant, helpful and informative–and giving customers the resources they need to make the right purchasing decision. You heard me: GIVING them the resources. For free. Which, if you do it right, means that purchasing decision will likely be from you.


Mind. Blown. Amiright?


That's the focus of my marketing keynote, based on my New York Times best-seller, Youtility: Why Smart Marketing Is about Help not Hype. I have helped hundreds of companies revolutionize their content marketing by taking the Youtility approach, delivering resources so USEFUL people will pay for it. It's how you create customers for life, not just customers for now. And I'll show your audience how to do it.


If you're looking to ignite a crowd using the system that's been adopted by many of the world's leading brands, I'm your guy.
Jay brings 26 years of marketing and customer experience expertise, and has worked with more than 700 companies, including 36 of the FORTUNE 500. In his keynotes, Jay teaches how to build businesses by giving customers a differentiated experience they notice and talk about.
Hall of Fame Keynote Speaker
7th-Generation Entrepreneur
Author of 6 best-selling books
Founder of 5, multi-million dollar companies
Owner of many plaid suits, and YOU get to pick which one he wears on stage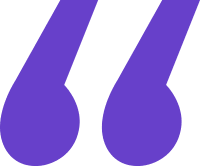 Jay's on-stage delivery and customization for our audience was the most impressive speaker experience I have ever had.
Deborah Sexton, former CEO, Professional Convention Management Association
Jay's Youtility Keynote Presentation
Your customers' expectations are going up and up and up. That's scary, yes. But it is also the single greatest business opportunity since electricity.


Look past the "old ways" of marketing. Look past the old ways of customer service, and what you find is a once in a lifetime opportunity to massively propel your business forward in ways that were unthinkable just a few years ago.


The key to breaking through customer cynicism and competitor messaging clutter isn't shouting louder, it's becoming truly, massively relevant.


Is your marketing so useful that people would pay for it? That's what it takes to become a Youtility….and you can get there.


Relevancy is the coin of the realm, and you'll find out how to out-relevance your competition in dynamic, hilarious, thought-provoking presentation.
Audiences Will:


Learn why the fight for attention will only get more difficult


Discover why the typical antidotes to customer tune-out are ineffective


Learn why most marketing and communication efforts FAIL


Discover the system for using extreme helpfulness to break through clutter and confusion


Learn how to give customers exactly what they want, in a way that works for all sides


Be entertained and inspired by a minimum of 9 relevant, customized (and often hilarious) examples and case studies
Thanks for your interest. Inquire here and we'll be in touch immediately, or call Michelle Joyce now at (704) 965-2339.
Is your marketing so useful, customers actually WANT to receive it? If not, you need Youtility, and Jay Baer will help your audience dramatically increase marketing and sales effectivness.


#PickPlaid