Need a customer experience speaker?
I'm at your service. Satisfaction guaranteed.
Word of mouth is the most effective (and cost-effective) way to grow any business. Yet, many companies take it for granted. They have no real strategy or plan, they just assume that customers will talk. But will they?


The big mistake many businesspersons make is assuming that competency creates conversation. That if you run a solid company, customers will notice and talk about that. But they don't.


If you want your customers to tell their friends, you must give them a story to tell. You must give them an experience that cause conversations. You must make one unconventional choice that makes them want to tell the tale.


I show audiences how to do this and grow their company in my keynote presentation: Talk Triggers: How to Turn Your Customers Into Volunteer Marketers.
Jay brings 26 years of marketing and customer experience expertise, and has worked with more than 700 companies, including 36 of the FORTUNE 500. In his keynotes, Jay teaches how to build businesses by giving customers a differentiated experience they notice and talk about.
Hall of Fame Keynote Speaker
7th-Generation Entrepreneur
Author of 6 best-selling books
Founder of 5, multi-million dollar companies
Owner of many plaid suits, and YOU get to pick which one he wears on stage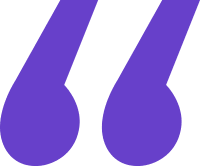 Jay's on-stage delivery and customization for our audience was the most impressive speaker experience I have ever had.
Deborah Sexton, former CEO, Professional Convention Management Association
Jay's Talk Triggers Keynote Presentation
The best way to grow ANY business is for your customers to grow it for you. But that only occurs if you deliver a customer experience that creates conversations.


Word of mouth influences 50% of all purchases, but we too often take this for granted. We just assume that our customers will talk about us. But they won't, unless you give them a story to tell.


In this hilarious and interactive presentation filled with examples and research, Jay Baer teaches audiences how to create a unique story for their business; a tale that will turn their customers into their most effective sales and marketing advantage.


This powerful keynote creates real change among attendees. It alters the way they think about the intersection of customer experience, marketing, sales, and operations, yielding big growth and enhanced cooperation.


Based on a best-selling book about boosting sales with customer experience.
Audiences Will:
Learn how to grow their business with talkable customer experience

Discover why customers talk, and why they remain silent

Learn the definition of a Talk Trigger (an unconventional, operational customer experience that creates conversation)

Discover the 4 Requirements of a Talk Trigger

Learn the different types/categories of Talk Triggers

Be entertained and inspired by a minimum of 9 relevant, customized (and often hilarious) examples and case studies
insert form code from Sharpspring in the code component below. (temporary text)
Does your customer experience create conversations?
If not, you need a Talk Trigger, and Jay Baer will help your audience dramatically increase word of mouth, referrals, and sales.


#PickPlaid