Need a customer service speaker?
Right this way. I've saved you the greatest seat in the house. The show's on me.
Gone are the days when price, quality and location were the main factors in purchase decisions. Today, customer service is your new marketing tactic–and it's in the spotlight (or under the microscope) thanks to the transparency of social media.


How you handle negative customer feedback is critical to your brand's integrity. I get it. It's no fun when customers unleash on your social platforms for the whole world to see. But, think of it this way… The "whole world" who just saw their verbal rant against you also has the opportunity to see your thoughtful, genuine reply. And if you handle it right, you might just gain a whole new following.


I show audiences how to turn customer service into a huge marketing advantage in my keynote presentation: Hug Your Haters.
Jay brings 26 years of marketing and customer service expertise, and has worked with more than 700 companies, including 36 of the FORTUNE 500. In his keynotes, Jay teaches how to build businesses by giving customers more than they expect: more responsiveness, more proactivity, and more empathy.
Hall of Fame Keynote Speaker
7th-Generation Entrepreneur
Author of 6 best-selling books
Founder of 5, multi-million dollar companies
Owner of many plaid suits, and YOU get to pick which one he wears on stage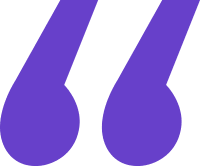 Jay's on-stage delivery and customization for our audience was the most impressive speaker experience I have ever had.
Deborah Sexton, former CEO, Professional Convention Management Association
Jay's Hug Your Haters Keynote Presentation
Haters aren't your problem … ignoring them is.

If it feels like there are more complaints than ever, and that you're spending more time and money dealing with negativity and backlash, you're right. But the rise of customer complaints is actually an enormous opportunity.

In this eye-opening presentation, Jay reveals proprietary research into The Science of Complaints – why and where your customers complain, and how to turn customer service into a marketing advantage.


80% of companies say they deliver exceptional customer service. 8% of their customers agree. Jay teaches the critical steps necessary to retain and delight customers in this disrupted era when customer service has become a spectator sport.



Based on a best-selling book about modern customer service techniques.
Audiences Will:
Learn why customer expectations are rising faster than ever

Discover the huge disconnect between what customers and companies think about service

Learn the one, giant, recent shift that changed everything about customer service

Discover why praise is the most overrated thing in business (and in life)

Learn how to handle unhappy customers, online and offline

Be entertained and inspired by a minimum of 9 relevant, customized (and often hilarious) examples and case studies
insert form code from Sharpspring in the code component below. (temporary text)
Does your online reputation help or hurt your business growth? Are you operating under the mindset that customer service IS marketing?


If not, Jay Baer will show your audience how to embrace complaints, keep their customers, and deliver a customer experience that's the envy of the industry.


#PickPlaid